SEND, SEMH, Parenting Support Links
At Westbrook Lane Primary School, we work closely with parents and carers to ensure positive outcomes for all pupils. We are able to support parents with a range of issues such as establishing and maintaining routines, behaviour and emotional support.
Horsforth Children's Services (HCS)
Horsforth Children's Services (HCS) provides 1:1 family support, parenting courses, and counselling for parents and children as well as a wide range of activities. You are able to directly contact HCS or ask Mrs Gibbons to do so on your behalf. More information regarding Horsforth Children's Services can be found on their website by clicking here.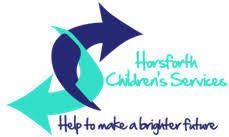 Please see below for the information on the PACS sessions for 2020
Advice and Support
The following websites are useful links to offer guidance and support for parents and children.
The Market Place Leeds - The marketplace offers a range of services including one to one support, counselling, group-​work andour drop-​in. All of these services are delivered by our Youth Work Service and Counselling Service and are free and confidential and available for 11 – 25 year olds in Leeds.
Childline — Offer support, advice either online or on the phone anytime.
Thinkuknow — Thinkuknow is the education programme from CEOP (Child explotation and online protection) A UK organisation which protects children both online and offline.
Mindmate - Children of all ages can need emotional support this website provides information, advice and support for children and young people, parents and professionals.
Gingerbread — A UK charity providing expert advice, practical support and campaigns for single parents
Leeds Mind — Information about services for Leeds people experiencing mental health problems, campaigns, and projects.
Barnardos - Willow — a charity working with children and young people who care for another member of their family
Scope - Supporting families with disabled children in Leeds